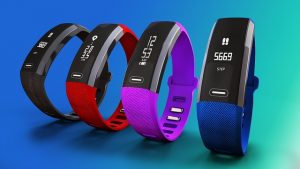 Weight loss is indeed a challenging task and so is weight management. It gets even more challenging when the holidays are round the corner. There is no magic weapon for weight loss and fitness, but the key is to eat right and be active. If you are all geared up to lose weight and remain fit for life, you need certain tools that effectively help you to achieve weight loss. Some of the best weight loss tools have been discussed below. These tools are suitable for everyone regardless of their age and gender.
1. Fitbit – Fitbit is one of the effective weight loss tools that help you achieve weight loss outcomes successfully. You don't need to wear balance unit to use this particular application as it has the ability to track and log your workouts on its own. Besides, your daily food intake can also be recorded which motivates you to achieve your goals with dedication.
2. Google Fit – Google Fit is another best tool for weight loss which is simple to use and works effectively too. It works by tracking your workouts and steps with the help of metrics like calories burned, distance travelled and elevation. This app can be easily used with an Android phone or watch and sync it with distinct health and fitness apps.
3. Atkins – This is an ideal weight loss tool that offers meal plans for free. There are other weight loss dietary programs that often charge you towards subscription, but Atkins offers it for free. It offers various diet tools, recipes, apps, meal plans in addition to supportive community so that it inspires you to lose weight through its journey.
4. Lose It Weight Loss App – This is a popular weight loss app that supports Android and iPhone to help you obtain weight loss outcomes. The weight loss app consists of a website along with an app. It helps you create a customized weight loss plan and track your calories too.
5. MyFitnessPal – This is an effective tool that helps you keep a tab on your food intake and workouts. It offers access to different varieties of foods and creates a personalized diet profile. It supports iPhone and Android in addition to apps for Windows and Blackberry phones.
6. Spark People – This is a comprehensive website for weight loss with no charges towards membership. It offers access to various calorie tracking tools, nutritional tips, and weight tracking tools. You can easily track your food intake and lose weight healthily. It is available on iPhone application.
7. NutriMirror – It is a solid weight loss tool that accurately tracks your intake of food, workout patterns and body measurements. This weight loss tool also notifies if you are reaching your target. You can also obtain printable logs of your progress if you are away from your computer.
8. LiveStrong – This is another health and fitness tracker that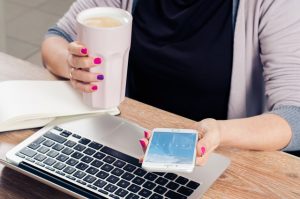 helps you lose weight successfully. The site is user-friendly and targets on overall health in addition to tracking your calories and weight. It supports iPhone and the app can be linked to your account to track things related to your fitness.
9. FitDay – When you use FitDay app, you can be rest assured to lose weight and keep it off. It helps you track your hunger level, energy level, stress level and more. This tool can be obtained as a web application in addition to Windows application.
10. Nike Tracking Club App – This is a great app if you are unsure how to start your workout schedule to achieve weight loss. With the help of this particular app, you can select workouts that help to get slimmer. There are more than 100 workouts that have helped many people achieve fruitful results.
11. Noom – It is a great weight loss app that helps you set realistic goals in terms of health and fitness and tracks your weight loss progress. You can track your food intake with this app which keeps you accountable. It also logs your workout activity and motivates you to make healthier choices.
12. Endomondo Sports Tracker – This app is available for Blackberry, iPhone and Android. It is mainly designed for bikers and runners. It uses GPS to monitor your routes to make the jog activity more fun. It logs your running activity and offers Google Maps view.
13. Eat This, Not That – This app is available mainly for iPhone and is a game that helps you attain weight loss. It teaches you some of the best food tricks that help in choosing healthy meals. As a result, your body ingests limited calories to achieve weight loss.
14. Calorie Counter MyNetDiary – This weight loss app is available for both iPhone and Android. It helps you track your workouts, calorie intake, nutrition intake and more. It keeps you motivated with its graphs and charts that show the progress of your fitness and weight loss. It is user friendly and helps you obtain best fitness results.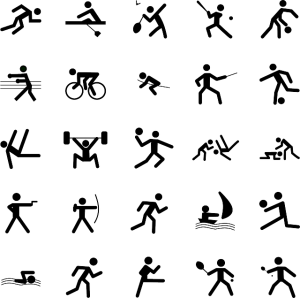 15. JEFIT – One of the effective weight loss apps that is available for Android. It truly helps you to achieve weight loss with an option to choose from more than 100 workouts. In addition to losing excess calories, it also helps in toning your body.
16. Daytum – It is a weight loss tool that is designed to gather all kinds of statistics related to fitness and weight loss. This in turn helps you to transform your life into a healthier one. It allows you to track calories, workouts and helps your friends to see your fitness progress which is a great way to motivate yourself.
17. DailyBurn – This popular application is designed for fitness freaks who are weight conscious. It is a great app for beginners who are unsure of ways to lose weight. It helps you set workout goals and successfully allows you to track your weight.
18. GymGoal – The weight loss app is suitable for iPhone and works by guiding you on different workouts that are balanced to offer healthy weight loss results. With the help of this app, you can choose a balanced lifestyle that tones the overall body. There is a timer to rest and vibration alerts enable you keep the phone in your pocket while you are working out to lose weight.
19. Runtastic – This is an excellent app that helps you get desired weight loss results. You can stay fitter by synching this app with your Face book account. You can log into your account whenever you want to track your workout activities. The app effectively tracks calories that you have burned while hiking, biking or running. It also tracks the distance covered, elevation pace and more.
20. Juice – If you find yourself feeling lazy and tired frequently, switch to this free app known as Juice. It helps you monitor your workouts, activity levels, energy, mood, and sleep. It is available for iPhone and iPad.
Thus, these are free weight loss tools that work wonder as far as weight loss is concerned. Many people have achieved positive weight loss outcomes with the help of these apps. If you are determined to remain slim and fit, you can consider these apps and choose the one that best suits you and supports your device.