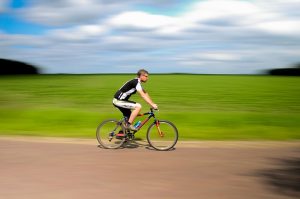 When you are desperate to lose weight and stay fit and healthy, you are likely to push yourself to workout sessions every morning or walk more steps every day. Fitness apps are useful because they can help you stay motivated and stick to your workout schedules. They work like assistants for health and fitness and you can even customize these. Since maintaining a fit and healthy existence demands changes in your lifestyle and daily habits, these mobile apps can go a long way in helping you achieve your goals. Many of the apps are tracking tools which will keep records of your workouts and show you what improvements are taking place. Some apps may also help you get in touch with expert trainers and nutritionists to maintain a healthy and balanced diet.
1. MyFitnessPal: This is by far the most popular mobile app for fitness freaks today and it comes with a database of 6 million foods. You can easily track your daily diet and the app will tell you which foods to eat to attain your workout goals. It syncs to the Internet and it makes it possible for you to update meal management systems through your computer. You can scan barcodes for nutritional information. As far as fitness goes, there are more than 350 exercises, custom goals determined through your diet profile, power to track strength and cardio training, reports for tracking weight, progress and nutrition.
2. Map My Fitness: This app has been created using GPS technology for providing cyclists, walkers and runners with the power to map, record their workouts and track these. Users can access a database of many local routes, event listings and online training tools; they can import workouts from other compatible devices.
3. Fitness Buddy: This app lets you browse workouts by muscles and muscle groups; you can even build your own workouts. There is a built-in music system with energizing playlists and 300 workouts with animations and descriptions. The Fitness Buddy app works like a personal trainer.
4. DietBet: This app will make you invest by making users enter a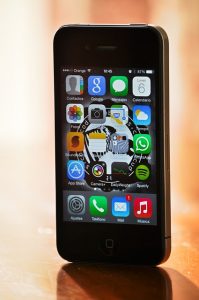 challenge in which they have the power to bet that they will lose 4% of their body weight in 4 weeks or 10% body weight in 6 months. DietBet referees will be monitoring your progress.
5. Fitnet: This workout app is meant for individuals who do not get time to work out at the gym. It has many 5-7 minute workouts which ensure that you stay fit even without a gym membership. The app will use your phone camera to take a new type of selfie which measures how well you can follow moves displayed on screen.
6. MotionTraxx: To make the workout more exciting, music helps and Motion Traxx can provide you with the finest playlists. This app combines fitness coaching from top trainers with music which has been designed to match every stage of the workout.
7. Daily Yoga: You can simply tap this app to get more than 50 classes of yoga shot in HD. Every sequence has been created for a definite purpose, whether it is strengthening the core or making you more flexible.
8. Fooducate: This app makes it fun to shop for groceries. You can open the Fooducate and scan bar codes; you will be able to see how healthy any food item is. This app will also track your hunger levels, mood and sleep patterns. It will give you important feedbacks to make sure you stay healthy.
9. MySugr: Diabetics need to remember what they eat for every meal because their blood glucose levels may fluctuate otherwise. Keeping a mental note of these can be tricky and the app will help you understand which food to eat and which to avoid keeping the glucose levels from spiking.
10. Pear Personal Coach: This app is designed to talk you through your home-workout sessions, runs and yoga routines. Real human voices are used for the audio to ensure a great user experience.
11. Fitbit: This app allows you to do many activities like heart rate tracking, workouts, log yoga and track your daily goals. It will measure your progress over time for the distance travelled and steps taken. This app comes with most mobile platforms and is free to use.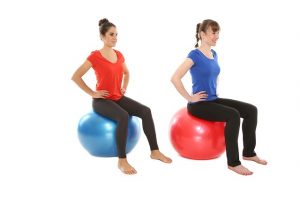 12. JEFIT Workout Tracker Gym Log: This app is one of the finest fitness apps which lets you log the gym activities on your smartphone and also allows you to build a custom plan according to your needs. There are more than 1300 workouts with animations and descriptions for both the gym regulars and body-builders.
13. Map My Fitness Workout Trainer: This is another mobile fitness app which can track more than 600 workout versions including walking, running, yoga, cycling etc. You can even share the data with other apps like Google Fit or My Fitness Pal.
14. Runtastic Running: This is a great fitness app which allows you to track the distance you have run within a specified time period. The app uses GPS for accurately determining distances you have walked to calculate how many calories you have burned.
15. Fitocracy Workout Fitness Log: This mobile fitness app is a great find for fitness freaks because it allows users to create a workout plan and to track their progress too. The app provides 800 exercises including weight training, cardio exercises, bodybuilding exercises etc. To get a healthy body, you may also add special schedules to your workout sessions. So, you can add and edit workouts as and when needed. When you finish an exercise, the app will also offer you points just like a game. You can therefore see how many points you have earned, how many badges you got etc which in turn helps to keep you motivated to perform exercises on an everyday basis.
These are some of the more popular mobile fitness apps which have helped fitness freaks to track their workout progress, enjoy free workouts, set achievable workout goals and monitor their diet every day to stay healthy and fit.